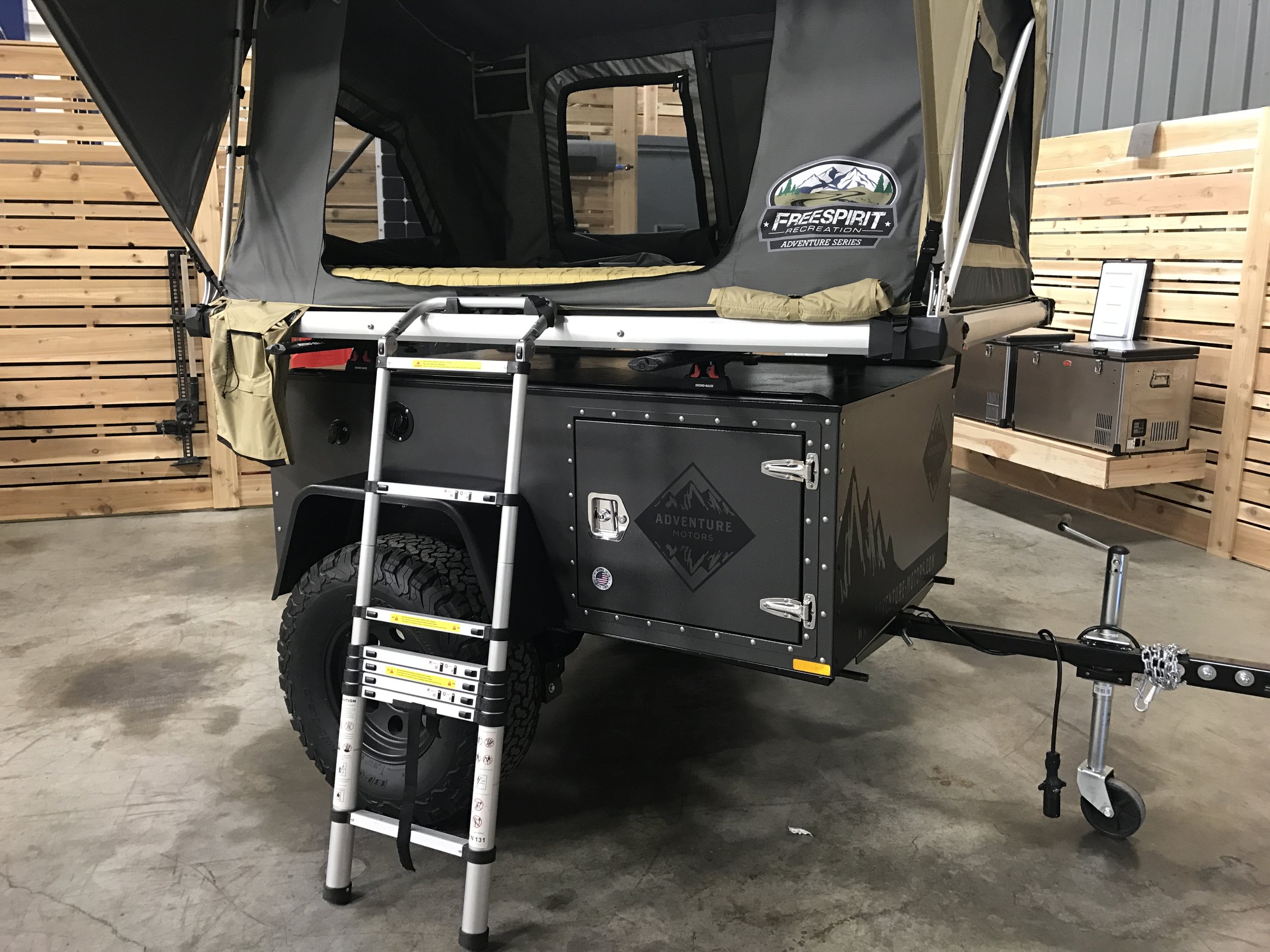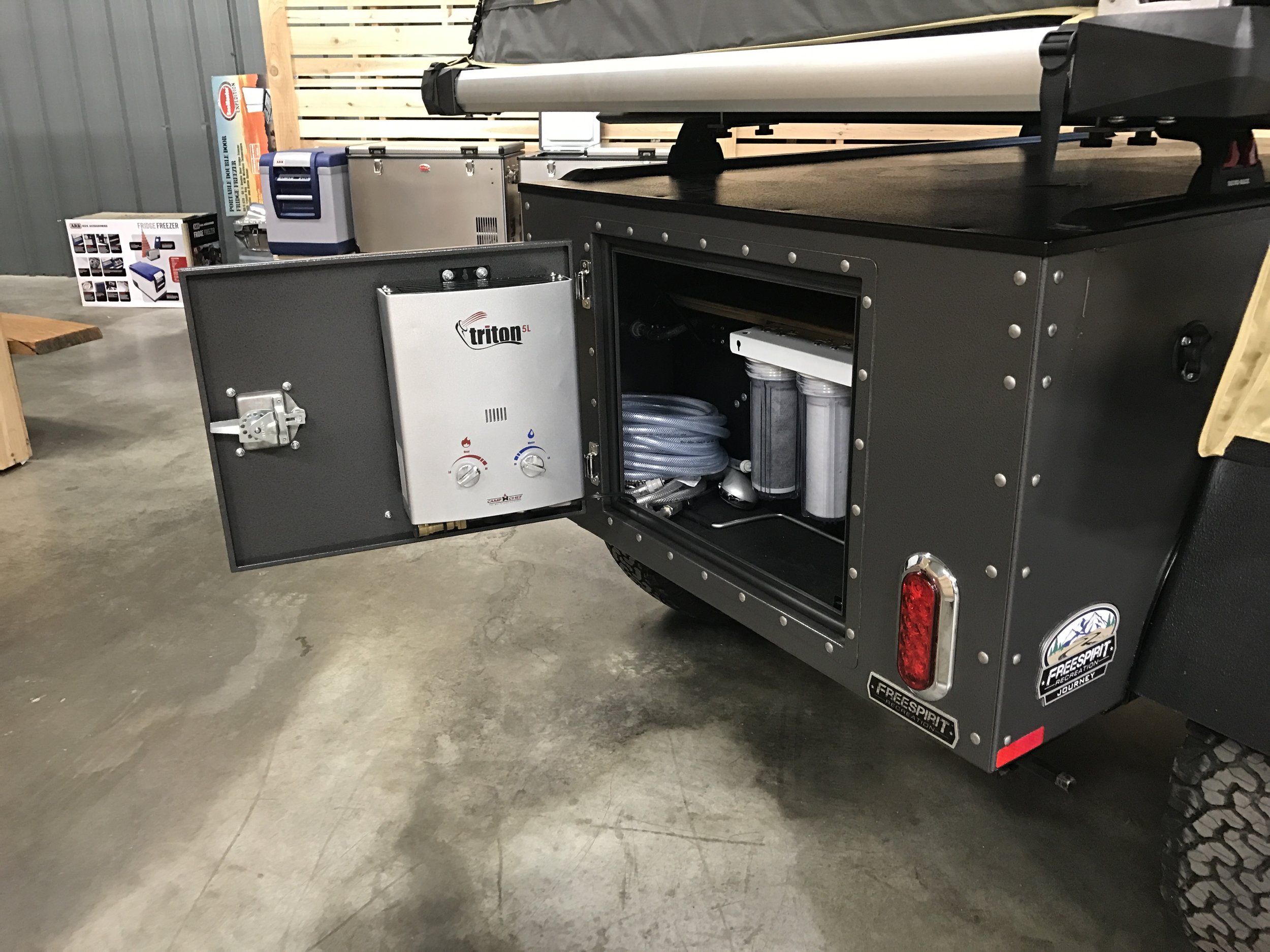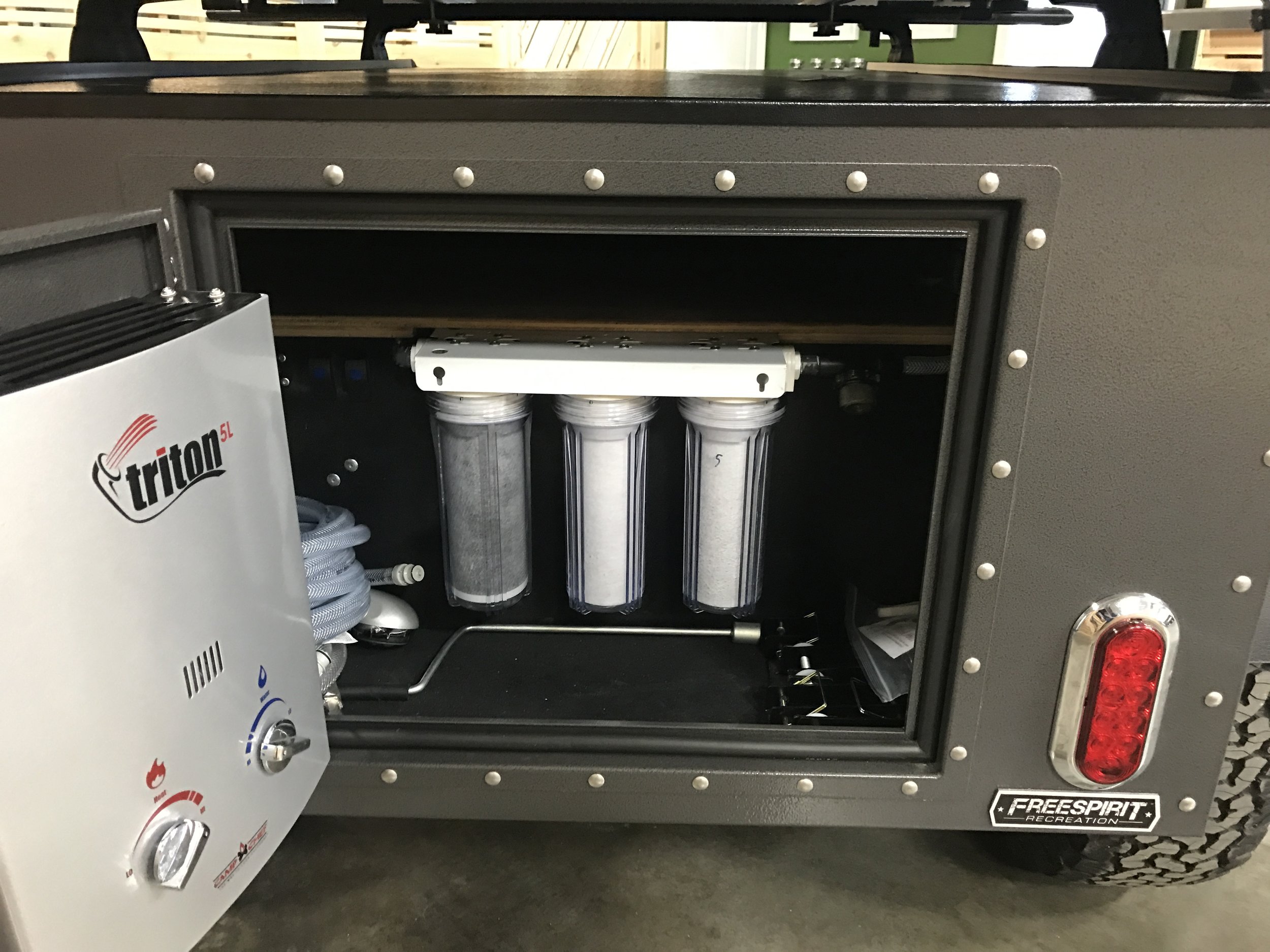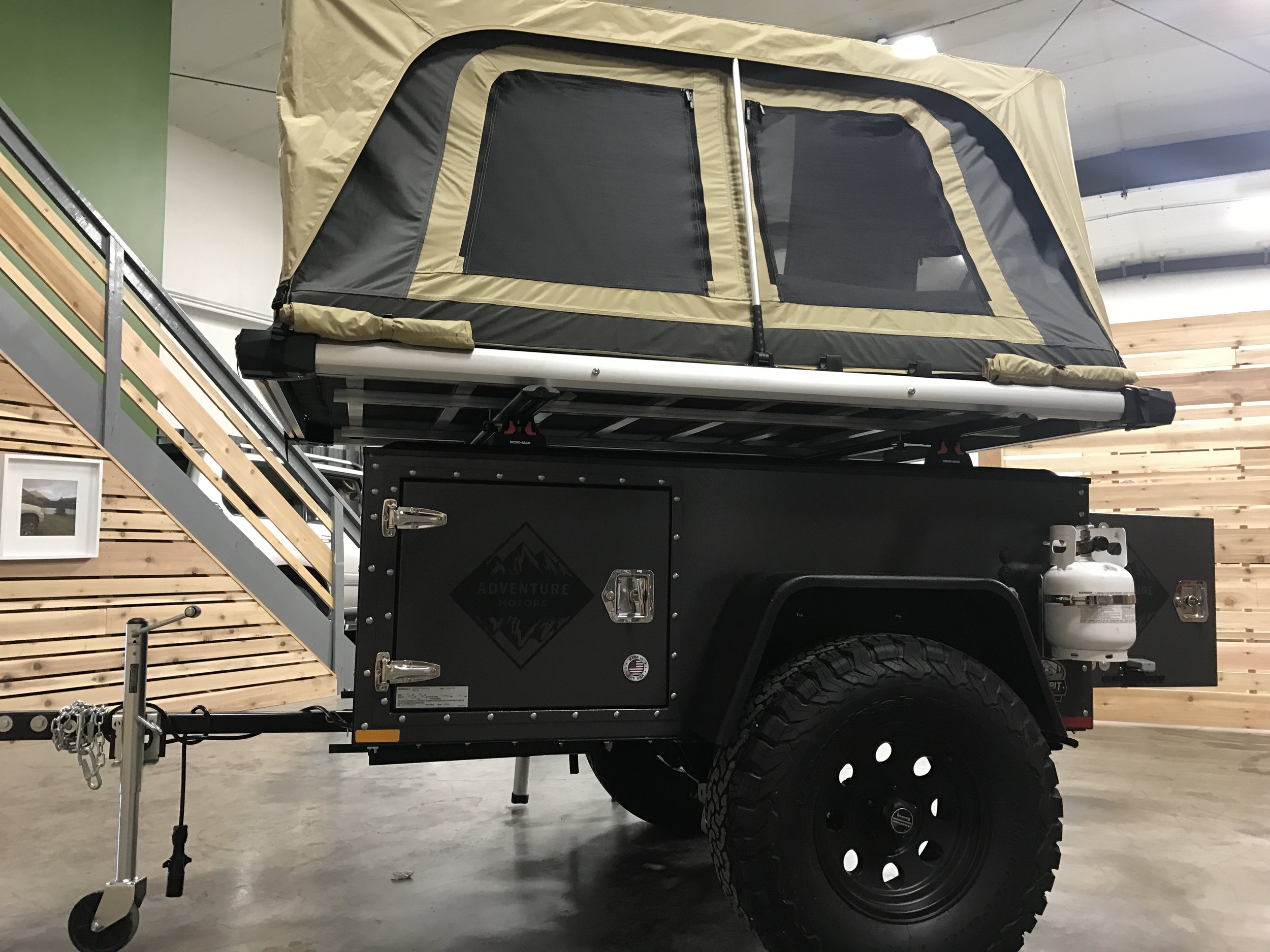 Trail ready Starting at $6995.00
Imagine having the ability to go places you only dreamed of before. The Free Spirit Recreation Journey Off-Road trailer features 31" all-terrain tires, the cutting edge axel-less suspension system from Timbren, and a sleek rugged look that will definitely compliment your Toyota or other tow rig!
The FSR Journey Off-Road Trailer is the lightest trailer on the market and is easily towed by nearly any vehicle that has a towing package capable of supporting 1500 lbs trailer weight.
Available EXCLUSIVELY at Adventure Motors is a complete lineup of custom built in options that would turn this trailer into a fully self-sufficient Overland / Backcountry trailer. All for considerably less than most competitors all while maintaining it's compact and lightweight footprint!
Base Package Includes: Journey off road trailer, Rhino vortex black two bar 65 roof rack, 31″ BFG KO2 TA, 15×7 MBM Razor Rims, Lock-N-Roll full articulation receiver hitch (not shown in some pictures) - $6995.00
Dimensions: 71 ½"L X 44"W X 46"H (to top of the rack)
Weight: 690 lbs. (Excluding tent)
Storage: 45 cubic feet
Suspension: Timbren 2,000 lb. axeless suspension system
Available exclusively through adventure motors
We have developed a drop in kit for the FSR Journey trailer that transforms it from a gear and tent hauler into a nearly self sufficient base camp! It gives you most of the amenities of all the other big off-road trailers for a fraction of the cost. It's a self contained power system that allows you to charge all your electronics and power plenty of items if you want (like an off-road fridge). The 110 amp hour battery provides more than enough juice to run the whole system for days on end. If you're out for an extended period of time it has two built in charge controllers and a deployable 60W solar panel that you can set anywhere on your camp-site.
On top of that it has an 18 gallon water tank with an output pump to fill any water bottles, use as a kitchen faucet, or hook right up to the mounted instant hot water heater. Out on the trail and running out of water? No problem! It's also got a four stage filtration system with a 6GPM dual pump intake that dumps right into the water tank... Run a line to a stream or lake and start pumping.
The design of the whole system follows the path of the FSR Journey Off-Road trailer. Lightweight, compact, and simple to use. Feel free to contact us if you have specific questions regarding this kit!
Complete power and water system - $3500
18 gallon water tank
3GPM water output pump
6GPM water input pump
Four stage filtration system (10 micron, 5 micron, 1 micron, .01 micron) for water intake
CPC commercial quick connect fittings
Instant hot water heater that flows at 1.5GPM
5 lb mounted propane bottle with stainless steel lockable mount
Propane quick connect line
Shower sprayer system
Genius charge controller
Deployable 60W solar panel
Solar charge controller
Exterior mounted DC charging ports
Interior USB charging ports
110 amp hour AGM off-road battery